Seasons Greetings to you all!
We hope you are all set for Christmas and are able to see your families and loved ones over this festive period! We just wanted to give you a heads up about our opening hours during this time: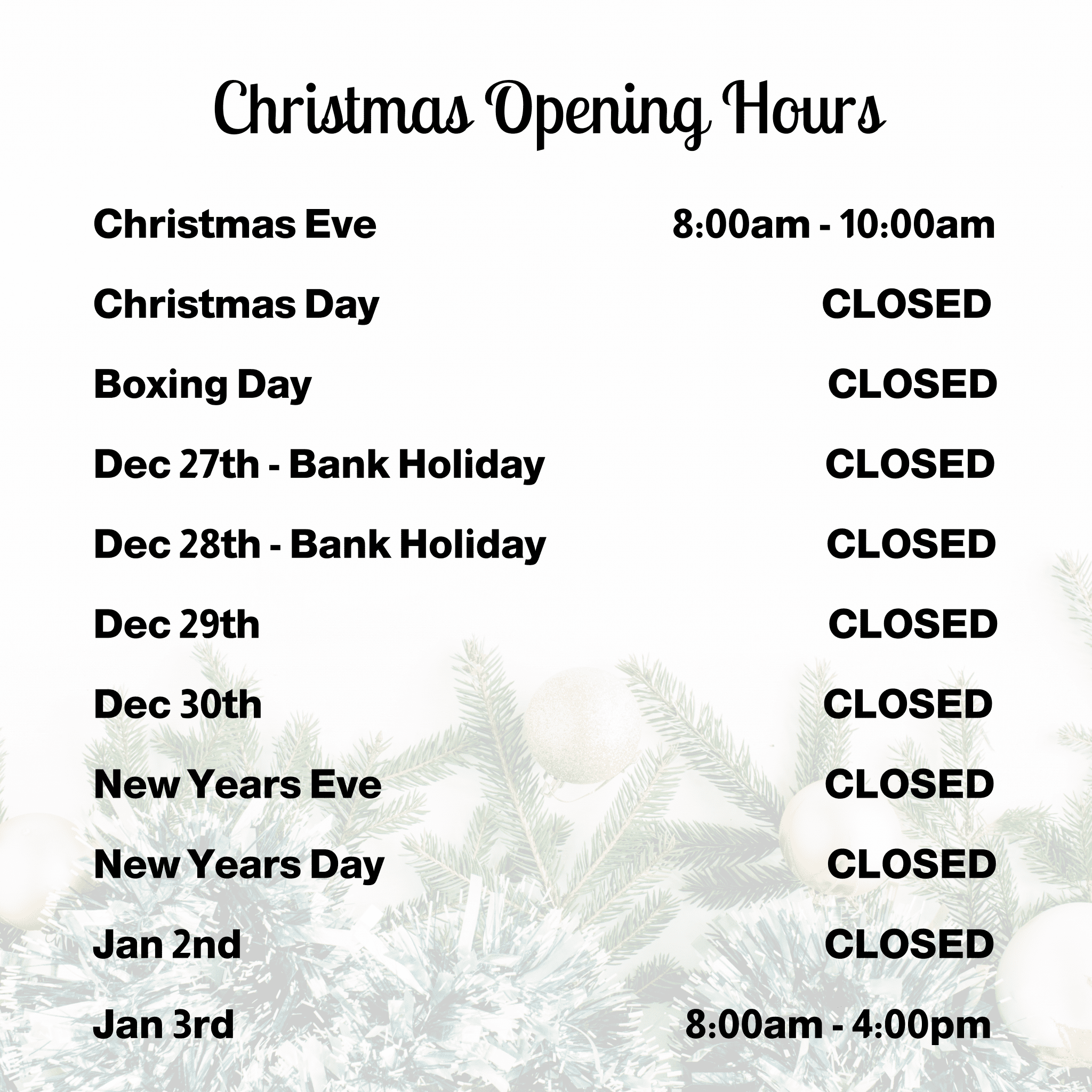 Standard opening hours resume from Monday4th January 2022.