We are extremely excited to announce a special sale of machinery and vehicles that will be sold online via our website and Bidspotter on behalf of Avington Park on Thursday 22nd October from 9:30am. The sale will be unreserved and includes some truly quality lots which you will be available to view in person on Wednesday 21st October between 10:00am and 4:00pm at Avington Park itself. The catalogue will be complete and online by Thursday 8th October and you can view the catalogue now by clicking HERE.
This sale is only being held live online with no physical attendance on the day due to the COVID-19 situation, so make sure you have registered to bid and place any autobids prior to the auction start to get in their first with your bids. Some of the lots that are heading into this auction include a John Deere 755 Tractor, Case Digger, Kubota GR16000 Mower and a Bendford Liftmate Cherry Picker which is just some of what will be included in this sale so be sure to check the catalogue out as soon as its available. By bidding through the Wellers auction platform you will save yourself 1.95% in online bidding fees as we charge 3% as opposed to BidSpotter's fee of 4.95%. Buyers Premium for this auction is 5% + VAT up to a Maximum of £250 per lot, so you will not pay more than this figure for anything more valuable that sells at auction.
After this sale has finished we will have a 200-300 lot Barn Sale of many different types of lots that will be starting at 10:00am. To check this catalogue out please click HERE. Lots for this sale won't however be available online until up to a week prior to the auction day commencing.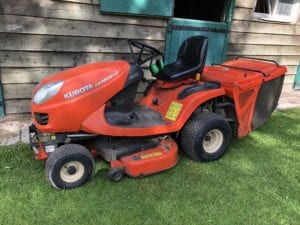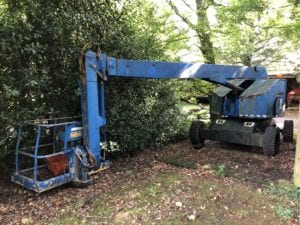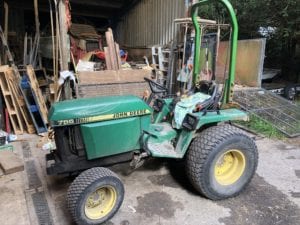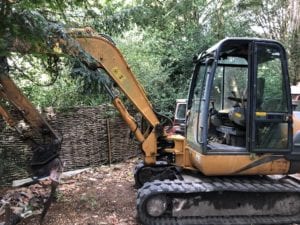 Wellers Online Catalogue Link: https://wellersauctions.com/m/view-auctions/info/id/807/
BidSpotter Online Catalogue Link: https://www.bidspotter.co.uk/en-gb/auction-catalogues/wellersfineart/catalogue-id-weller10136
Collections:
Items sold in this auction must be collected and cleared by Friday 29th October between the hours of 9:00am – 4:00pm post sale so make sure you book your collection slot for before this date with Rob Snelgar on 07966 437095 or via email rob@wellersauctions.com. Please ensure that you have a suitable vehicle for your collection as many of the items in this sale will be large. We would like to remind all customers for this auction that we are operating a strict time slot system, so if you have not managed to contact Rob please email the office: reception@wellersauctions.com to arrange your collection slot, prior to collecting your items or booking a courier to collect on your behalf. If you do turn up without a collection slot you will be turned away and not served so make sure you have a slot booked. If you are using a third party to collect then we muct be made aware prior to collection that this is the case so we know who is picking up on your behalf. Paying and clearing is mandatory for all lots sold.
Once you arrive at Avington Park please call 07966 437095 to let someone know you have arrived for your collection slot and someone will be there to assit you. We kindly ask customers to stick to their slot so that we can accomodate all collections from this auction and make this process as organised and as swift as possible and we thank you for your understanding with this. If for any reason you cannot attend your collection slot, please contact us ASAP as this slot can be used by another customer.